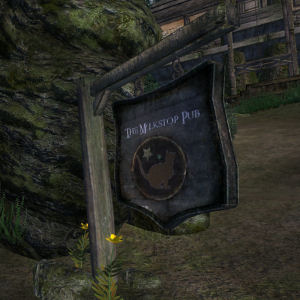 The Milkstop Pub
Edit
Kevyn Lorgram is the host of the Milkstop Pub located in Cat's Cradle. Cat's Cradle is visited during A Cat in the Cradle of Spies Like Us, however the pub is available at any time. Kevyn is also the initiator of the sidequest Secret Ingredient.
Kevyn has 850 gold to barter with and sells Appparel, Potions including Sweet Kelp Wine, Ingredients and Miscellaneous items.
Ad blocker interference detected!
Wikia is a free-to-use site that makes money from advertising. We have a modified experience for viewers using ad blockers

Wikia is not accessible if you've made further modifications. Remove the custom ad blocker rule(s) and the page will load as expected.