Welcome to the Official RST Walkthrough!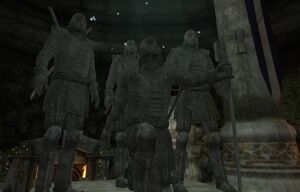 This is the gateway to ensuring your stay in Reclaiming Sancre Tor is an enjoyable experience. Reclaiming Sancre Tor is a multi-layered quest mod; listed on this page you will find the chapters in the order of their appearance with more information in the handy subcategory links below. Please remember this walkthough will be chock full of spoilers so if you don't want plot details spoiled, proceed with caution.
Thanks for Playing!
Chapters in Order of Appearance
Subcategories
This category has the following 3 subcategories, out of 3 total.
Ad blocker interference detected!
Wikia is a free-to-use site that makes money from advertising. We have a modified experience for viewers using ad blockers

Wikia is not accessible if you've made further modifications. Remove the custom ad blocker rule(s) and the page will load as expected.